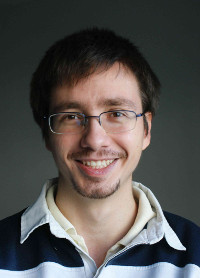 Thanks for your support!
Hi, I'm Marc Kruzik and I have worked on God is a Cube since 2012 (with a few years of pause). If you liked other programming puzzle games, such as SpaceChem or Human Resource Machine, or Minecraft's redstone, you will be at home.
And if it's your first time playing such a game, let me extend an invitation to discover the easiest way for programming virtual robots.

The Game
God is a Cube: Programming Robot Cubes is a programming puzzle game, where you control robot cubes with Artificial Intelligence made of simple symbols. You start with just one robot cube, then you learn how to manage conditions, then get access to tens of robots to build bridges and space pyramids.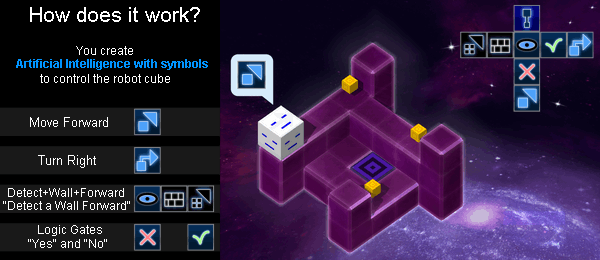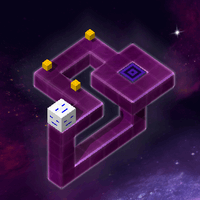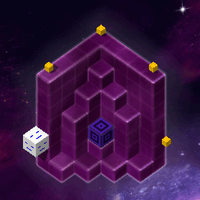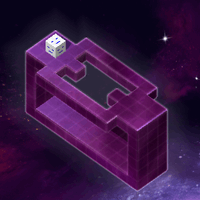 Key features
100 levels with open ended solutions
10 chapters with their own difficulty curve - if you are stuck, just start another chapter and discover something new!
secret solutions for every level and a whole secret campaign
20 creative mini cutscenes and several big cutscenes to show you the world
a complete level editor, with image cards to share your levels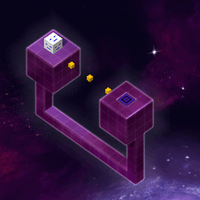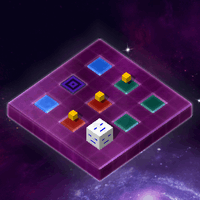 The Team
A game by Marc Kruzik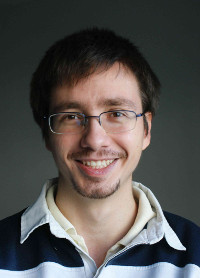 Hi again, I'm Marc Kruzik / King Kadelfek, the creator of the game. This is basically a one-man project, with a few commissions. I spent 12 years in the video game scene, mostly making free tools such as DreaMaker (a localization / translation tool used by To the Moon), and working on technological projects (robotics, NFC figurines and professional video games).

I'm very open to new ideas, and the game already features a lot of suggestions sent by gamers all over the world. If you like programming games and want to see new functions in God is a Cube, you should definitely ask for them.
Music by Rymdreglage
Rymdreglage is a Swedish duo who likes to do music and videos. Just so you know, "Rymdreglage" means something like "intergalactic space slider".
Maybe you saw their
8-bit trip video clip
? They have a lot of experience working with thousands of little cubes and making music to go with their creations, that's why they were chosen for this project. For God is a Cube, they made
a great atmospheric tune
.
FAQ
- Why the name God is a Cube?
In a world made of cubes placed one inside another (like russian dolls), the smallest physical thing is a cube, and the biggest immaterial thing is a cube. Hence the name God is a Cube.
- Who can play the game?
Anyone interested into logic or puzzle games can play this one. Each chapter's beginning is easy to start with, and the ending of the chapters are challenging even for professional programmers.
- What will be available in developer tools?
Basically, all features which would be game breaking (like giving away solutions) or too complicated for basic users will be put in developer tools. It includes (but not limited to): database edition, gif making, oriented graphs, 2D schematics, etc. The basic level editor / sandbox tool will still be available to everyone.
- What happened to the mini-crowdfunding?
The crowdfunding helped to finance the game and to find early players. As the game is available on Steam (through Early Acess), it is no longer available on the website. If you participated to the mini-crowdfunding, for the game itself, you should have already get your reward email sent by Humble Bundle, and for special rewards (such as your name in the credits), you will get an email with a form to fill.